Genre: Gay Romance/Yaoi graphic novel
I'm delighted to be part of the blog tour for this delightful, cheeky graphic novel by Mary Dumas and Bettina Kurkoski. If you want feel-good fun wrapped up in a sexy yaoi package, this is for you.
Scroll down for a chance to win a $10 Amazon Gift Voucher, and to find out more about this vibrant graphic novel.
Mary Dumas and Bettina Kurkoski have a new MM/gay graphic novel out: Romeo X Julien. And there's a giveaway!
Romeo Montague has always been a little awkward. His cousin, Benny, doesn't help, often tossing him into situations unprepared; like dragging him to a Renaissance Faire in the middle of Wine Country.
Julien Capulet, a respected festival promoter, has his own quirks. While dealing with his crazy parents and goofy gay uncles, he holds out hope of meeting the one who'll see past all the frills.
Romeo X Julien is a sexy homage to Will Shakespeare, with more comedy than tragedy. Entertaining and tender, it shows how the course of true love may never be smooth, and that the LGBTQ community has come a long way in a short time.
---
Giveaway
Mary is giving away a $10 Amazon gift card with this tour. For a chance to win, enter via Rafflecopter:
a Rafflecopter giveawayhttps://widget-prime.rafflecopter.com/launch.js
Direct Link: http://www.rafflecopter.com/rafl/display/b60e8d47146/?
---
---
Excerpt
---
Author Bio
Co-creators, Mary Dumas and Bettina Kurkoski, have been fixtures on the Comic Con circuit since 2003. Mary was on staff for a number of convention groups, while Bettina was the artist in residence for those organizations.
In 2015 this friendship became a partnership in creating the comic series, RomeoXJulien. Following this comic creation lead them to Artists Alley in many Fan Conventions for the next five years. In 2019, with the finish of the story they decided to give the comics a bright new life in full color as a graphic novel.
Author Facebook (Personal): https://www.facebook.com/mary.dumas50
Author Facebook (Author Page): https://www.facebook.com/profile.php?id=100008094378358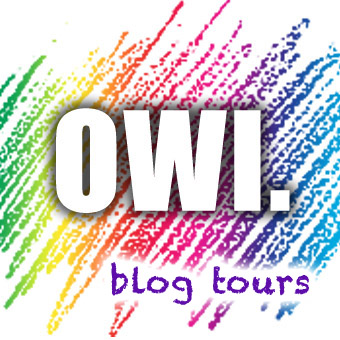 My Review
This was a first for me, but I couldn't resist it. A gay, HEA version of Romeo and Juliet? I couldn't think of a single thing not to like.
"Not what Shakespeare wrote," says one of the teasers with stunning understatement. Definitely not, with goofy, loved-up gay uncles, a seemingly up-tight but accepting parents on Romeo's side, and completely crazy, warm and funny parents on Julien's side. Add in jolly "friends with benefits" who want to embarrass the shy couple at every opportunity, and you have a bawdy, funny tale worthy of the Bard himself, without the tragic ending.
The illustrations are great, vibrant and colourful, imbuing the characters each with their own personality and humour. The sexy scenes are… generously proportioned, shall we say, but still manage to retain some tenderness as well as full-on explicit action.
For me this was the whole package; a lovely tale of acceptance, with a straight Romeo reacting with delight when he realises the girl he kissed is actually a boy who loves looking pretty. The way they gradually learn more about each other, and themselves, is so beautiful and is depicted really well in the illustrations. This is a wonderful story of understanding and just letting people be who they are without pointing fingers or judgement. I'm so glad I chose to review this graphic novel, because it's an instant mood lift if one needs some escapist fun or reassurance that things aren't all that bad.
I'd definitely read another by this writing/illustrating dream team.